Events and Fundraisers
---
When it comes to fighting childhood cancer, Honored Kid Tyler is a triple threat – he's a survivor of kids' cancer, a shavee and a nursing student! Why is he passionate about conquering childhood cancers? Because this three-time cancer fighter doesn't want more kids to go through what he did.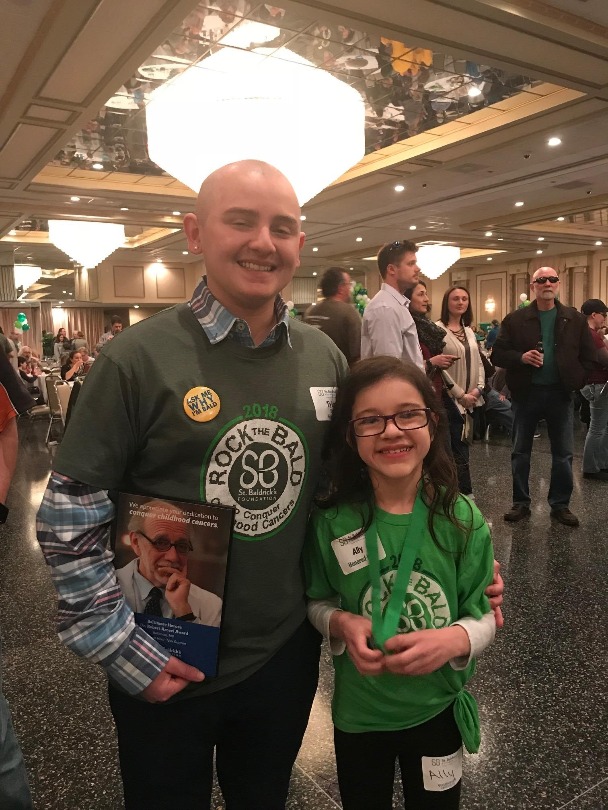 Tyler smiles after his shave with 9-year-old Honored Kid Ally.
While Tyler was in the hospital, he became very good at pretending that he was asleep. He overheard all sorts of things – things that doctors liked to sugarcoat when he was awake. Like the fact that they thought he was going to die.
---
---
---
---
---
---
---
---
---
---
« Newer Posts
Older Posts »